Nogales Produce Inc. has invested resources into high tech solutions that have assited tremendously in meeting customer demands in currrent dates and for years to come. Some of these enhancements include: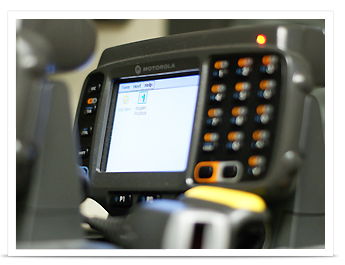 100% wireless warehouse
High tech, state of the art, wrist mounted wireless scanners are incorporated into warehouse processes.
The processes include order picking and fulfillment, shipping, receiving, product put-away, lot tracking, product let down, product rotation, inventory count reconciliation and broken case management.
Pallet tags are printed when route picking is completed. Each pallet tag contains the delivery information for each stop on the pallet and where the pallet is placed on the delivery truck.
Industry leading produce distribution software, Visual Produce and its warehouse management system that enhances:

Our management control of daily processes and security of our customer information
Order processing from the initial sales order, to picking the order, visually checking the order once again prior to loading, and then shipping
Web ordering, Visual Internet, allows our customers to place their order electronically, on an easy to use order entry screen, and submit it for processing. In addition, our customers are able to print out their price guides electronically from their PC.
Inventory Management that tracks inventory and allows for full traceability. Includes ability to do cycle and full physical inventory counts. In addition the system allows us to continuously change our product type as it goes through its ripening stages.
Customers benefit through improved freshness and quality while being assured that our traceability compliance ensures their food is safe.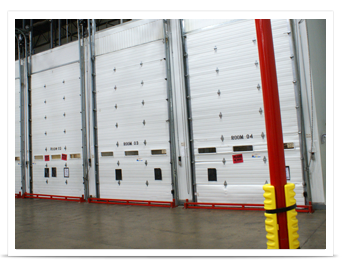 Ripening rooms
Our facility also has four large state of the art ripening rooms that allow us to meet the customers demand for product that is at a specific ripening stage. These ripening rooms help us maintain a delicate balance between how our products arrive and how quickly we must have the product ready for our customers.
Customers benefit when they receive the product and it is at the requested ripening stage and it has an improved product appearance without dehydration and the fruit ripening system enhances the color, taste and quality of your product.