Advanced Warehouse
After many years of building our business in the Dallas Farmers Market area our corporate office was relocated to a larger and more efficient facility located east of Downtown Dallas, in May 2005 our Forney location was established. The Forney warehouse is composed of 131,000 square feet with 15 plus acres of land, 17 docks, and a 7,000 square foot maintenance building. This location is twice as larger than our three original facilities we had downtown. The extra room allowed us to bring in more variety of products as well as improve our staging and distribution process. With such a wide assortment of temperature controlled product the Forney warehouse has allowed us to store all our products in the proper temperature and humidity, to further insure better arrival condition for our customers.
To assure prompt and often same-day delivery, we maintain our own fleet of temperature controlled trucks. Our produce is stored in our modern racked cold storage rooms, each with separate temperature controls.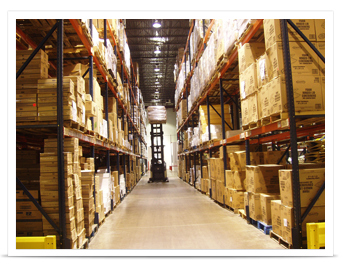 Facility Information
Our facility consist of the following features:
Approximately 15 acres of Land
131,000 square ft, 17 docks
7,000 sq. ft. Maintenance Building
Temperature Controlled Storage
Secured Access Office and Warehouse
Traceability & Advanced Technology
United Nations of Produce
As you can see, our produce warehouse is a very important veritable in the "United Nations of Produce". With produce coming into our facility from throughout all South America, Egypt, South Africa, New Zealand, and many other areas from around the world. We also carry an extensive list of specialty Asian products, in addition we get many of our products from througout the U.S.A.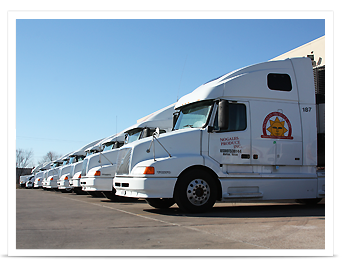 Our Fleet
Since Nogales Produce Inc. possess it's own fleet of trucks we have the opportunity to offer our customers a variety of delivery routes. With over 39 bobtails and 23 18-Wheelers we pride ourselves in offering our customers over 50 local routes daily and 16 out of town routes to Texas, Arkansas, Oklahoma, Missouri, Kansas and Louisiana. Please call our customer service and sales representative's for your specific city schedule and availability.