Produce Merchandising
If you would like to improve the look and flow of your produce department we can help. We have employees with over 20 years of experience in the produce business. They will be able to provide you a produce schematic or plan for your produce department. This will help improve the look and product movement by placing the right product together as well as seasonal items. If you would like help and input in restaging your produce department and improving your sales, we will be happy to assist.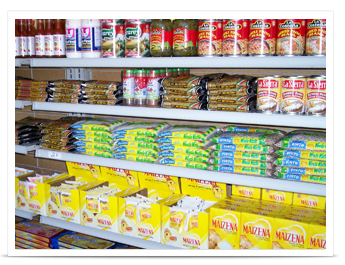 Store Merchandising
If you are about to open a new store and would like help staging it, we will be able to help stage isles with our product as well as product placement throughout the store. We can also help during holidays and stage end displays for optimal sales.
In Store Demos
Our vendors sometimes help us push their products by offering our customers in store demos and sampling. We try to find customers that fit the demographics of the items being sampled and offer those stores the option of having demos and sampling.