Nogales Produce Inc. is proudly owned and operated by the Saldivar Family. Nogales Produce Inc. was established in 1989 and has been providing excellent services throughout the Dallas Fort Worth Metroplex ever since.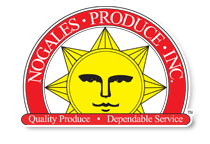 In 1989 it all began with selling produce to our friends and neighbors in the "Dallas Farmers Market". We soon realized that there was an immediate need and opportunity for a local business to carry "Quality Fresh Produce". In 1990 we purchased our first delivery truck and Nogales Produce Inc. was incorporated.
We initiated with a few small stores and restaurants but as soon as word got around of our "Fresh Produce" we were able to expand our services to more industries and states. Around 1990 we were approached by a large food chain store and given the oppotunity to supplement all their deliveries. Once Nogales Produce Inc. demonstrated its excellent customer service and fresh quality produce more and more stores requested our services. Nogales Produce Inc. now services over 2,000 stores and restaurants located in the South Central part of the United States.
Local Wholesaler
We consider ourselves a "Local Wholesaler" around the Dallas Fort Worth area, but we also dispatch over 50 daily routes throughout North Texas to around 30 plus counties. For our out of town customer we provide over 16 daily routes to Texas, Arkansas, Oklahoma, Kansas, Missouri and Louisiana.
We've built our business based on a few simple principles: "Top quality produce matched by top quality service and the fastest delivery times you're likely to find anywhere".

Our Relationships
For over 30 years Nogales Produce Inc. has met and adapted to industry trends and customer requests. We've become leaders in the industry by offering world-class products, quality services, and many specialized services to our customers. Some of our major customers include Aldi Texas, Brookshires Grocery Company, 10 Box, National Food Suppliers and Local Suppliers. We strive to build long lasting relationships and increase our list of loyal customers that have 21 year plus utillizing out services.
Industries Served
Nogales Produce Inc. is highly equipped to handle many services for all industries listed below. We are fully aware and knowledgeable of all the factors at play such as logistics, the arranging of products and services that must accomidatge each specific requirement.
Food Services / Restaurants
Retail Stores
Government / Religious Organizations
Educational
Distributors