Services
As Nogales continues to expands so have our service to our customers. We have the ability to customize our services to fit your needs and help your business grow more efficiently. Some of the services that we provide and are not limited to are listed below.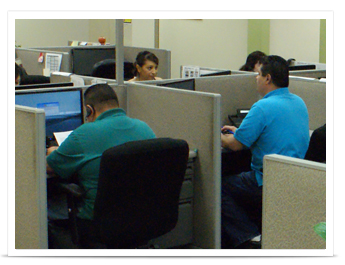 Customer Support
Nogales Produce is always here to support our customers with Grand Openings, Special Events, Food Shows, whatever event you have planned, we will be there to support you. We participate in customer events throughout the year. Planning an event? Give us a call.
Excelent Customer Service Representatives
Our proffesional and friendly customer service representatives are prepared to answer and assist you with any of your questions or concerns. You are able to place your orders and ask questions about your orders as well as obtain information about deals and specials that we have available.
Custom Pricelist
Depending on your business we will be able to offer you a custom order/pricelist. This will help you order and view everything in one easy sheet. This can be utilized to place your order more efficiently and accurately
New Items/Specialty Items
Our buyers are constantly looking for new items and are regularly meeting with new vendors to help expand our inventory. This allows us to have the most up to date items as well as have a larger selection for our customers. We also encourage our customers for input on any items we have or need to acquire. If you don't see something in our inventory, please contact us and we can discuss bringing the item in for you.
Specials
We offer the most competitive pricing in the industry. We utilize our longstanding relationships and buying power to bring in product at the lowest possible price. We request that our vendors offer promotions and specials to further enhance our ability to bring you product at the lowest possible price.
Produce - We've been in business for over twenty years and we've developed relationships that allow us to acquire product at especially low prices that we can pass on to our customers. Depending on the items and season our specials vary daily.
Grocery - Our vendors provide us with specials throughout the year. We pass these discounts and specials to our customers on weekly or monthly basis.